About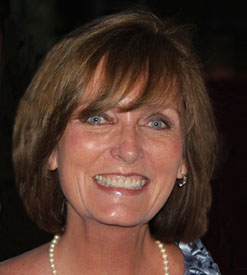 Teresa Bell Kindred
Teresa is the author of several books including The Knot at the End of Your Rope; Ten Ways to Hold on When You are Stressed Out and Mom: PhD-A Simple 6 Step course on Leadership for Moms. She was a major contributor to Humor for a Teacher's Heart and Cup of Comfort Devotional: Daily Reminders of God's Love and Grace. She also authored four Precious Moments books that were illustrated by Sam Butcher.
Her magazine column "Kindred Spirits" appeared in Kentucky Living magazine for 13 years. She frequently writes for Heartlight.org and has blogged for Verizon and Marie Callender's foods.
She has a M.A. in Secondary Education and has taught 7th graders, high school students and college classes.
Teresa lives in Kentucky with her husband, Bill (aka Poppa), her twin sons who she can always tell apart (if she has her glasses on) and their seven dogs.
Interested in hiring Teresa to speak?  Download Teresa's One Sheet here… and visit the Teresa Speaks page for more info.